Originally in 1909 Albert and Maud opened their bakery in Whittlesey. Four years later they relocated and took their skills and knowledge as bakers to New Road in Spalding, Lincolnshire. They quickly established an excellent loyal and local following of customers and in turn this enabled them to expand their business once more by moving just across the road, to the current address at Red Lion Street, Spalding in 1916.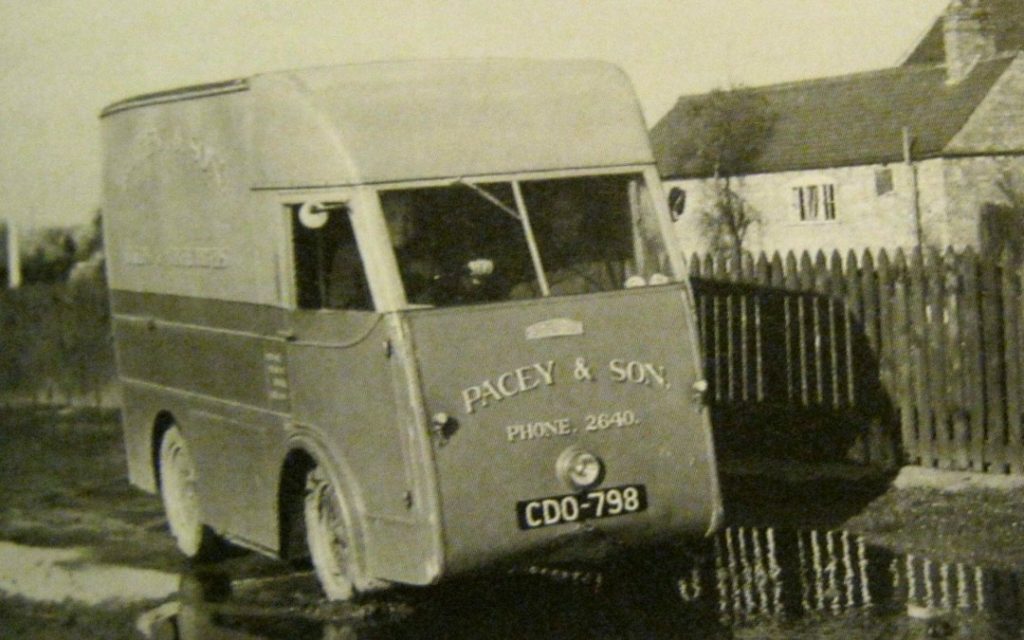 Over the next 100 years Paceys Bakery underwent some amazing changes and was still running as a family owned business with Richard Pacey and his wife Eileen taking up the helm in 1978.
Richard and Eileen had very strong family values and still continued to use the recipes and ingredients Richards Father and Grandfather used. One of the specialities of Paceys Bakery is their dough cake which was unique to Lincolnshire and is still made according to Albert Paceys original recipe. What makes Paceys Bakery such a successful bakery is the fact that it is known locally for its excellent quality and for over 100 years the bakery has kept this very high level.
For all these years Pacey's has stuck to what they know and to what they do best. The original Alfred Hunt Ltd solid fired ovens were installed in 1916 and played a huge part in the Bakeries success These ovens remain in place and in use to this very day. Although its a lot of work to clean, hard to maintain and requires very early mornings in order to fire the steam piped ovens up its certainly a unique feature for the bakery.
Sadly in August 2014 Richard Pacey baked his last batch of delicious bread rolls as the company ceased trading on August 23rd. It was a sad time for Richard, Eileen and all the staff at Paceys Bakery but with Richard already 71 years of age and well over the standard age of retirement he and Eileen decided to call it a day, it did mean no more 4am starts to stoke the ovens though.

The good news is that only 5 months later Spaldings beloved bakery reopened its doors and ovens on January 27th 2015 under the new ownership of George and Sharon Tear. The keys were handed over to the George and Sharon on January 6th 2015 and they went straight in with the builders, plumbers and plasterers. The new owners with the help of the staff completed all the decorating themselves and the bakery has had brand new look. With a beautiful seating area downstairs, a totally revamped upstairs dining area and even the courtyard has had a facelift, its easy to see why Paceys Bakery is still Spaldings much loved place to eat.